Audio-Technica ATR1300 Unidirectional Dynamic Microphone with Microphone Cable, Rugged Construction, and Steel Mesh Grill, On/Off Switch
Special Price
₹2,499.00
Regular Price
₹2,700.00
Engineered for durability, reliability, and excellent speech intelligibility, the ATR1300x unidirectional dynamic microphone offers professional sound quality for the live performer. The mic's directional polar pattern keeps the pickup focused on the sound source, helping to prevent feedback. It features rugged metal construction, an on/off switch, and a detachable 5 m (16.5') cable (XLR to 1/4" plug) designed to work with live/studio mixers and sound systems. A great choice for competitive karaoke singers and other aspiring vocalists, the ATR1300x comes with an adjustable microphone stand clamp.
Features:
Professional sound quality for vocals and instruments
Ideal for use with karaoke machines, live/studio mixers, and sound systems
Unidirectional polar pattern reduces pickup of sounds from the sides and rear, improving isolation of desired sound source
Detachable 5 m (16.5') cable (XLR to 1/4" plug)
Rugged metal construction for long-lasting performance
Conveniently located on/off switch
Includes adjustable stand clamp
Specifications:
ELEMENT: Dynamic
POLAR PATTERN: Unidirectional
FREQUENCY RESPONSE: 70 – 12,000 Hz
OPEN CIRCUIT SENSITIVITY: -52 dB
IMPEDANCE: 500 ohms
WEIGHT: 329 g (11.6 oz) without cable
CABLE: Detachable, replaceable 5 m (16.5') cable (XLR to 1/4")
ACCESSORY FURNISHED: Adjustable stand clamP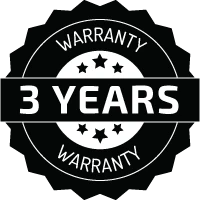 Compare Products
You have no items to compare.
We can't find products matching the selection.